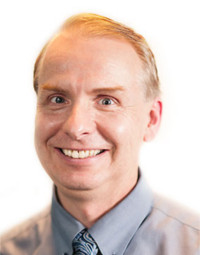 Dr. David Dick
Dr. Dick studied life sciences at the University of Waterloo before completing his Doctor of Optometry degree there in 1990. His clinical internship prior to graduating was at the Oxford Eye Hospital in the United Kingdom.  Five years later, he completed a designation in the Treatment and Management of Ocular Diseases from NorthWestern University in Oklahoma and successfully completed the U.S. Board exams in 1995.
Dr. Dick resides in Kanata and is married with two teenage children. He enjoys all that the region has to offer in recreation including cycling, golf, skiing, and cottage life.
Dr. Dick is an active member of the Ontario Association of Optometrists and a past president of the Ottawa Society of Optometrists. He is involved in all areas of Optometric practice and enjoys practicing complete vision care including contact lenses and laser vision correction.
He and his colleagues at Kanata Optometry Centre extend a warm welcome to all new and existing patients to the practice.